Who We Are
We help kids feel good, so they can get well.
Each year, millions of lives are affected by pediatric illness or injury and disrupted by the stress it causes. We want all families to know that if your child faces medical challenges, Project Sunshine is there for you. We partner with medical facilities across The United States, Canada, Israel and Kenya to meet the psychosocial and developmental needs of pediatric patients. Project Sunshine's programming supports these critical needs by providing increased opportunities for play and authentic engagement in the medical environment – restoring a crucial sense of normalcy for patients and their families.
While medical experts deliver treatment, we deliver smiles. Together, we brighten lives.
Project Sunshine recruits and trains volunteers – community members, college students, corporations, and youth – to deliver activities. Our programs promote creative expression, socialization, and learning. Most of all, they let young patients act and feel like kids or teens during emotionally and physically challenging times, as well giving caregivers the opportunity de-stress.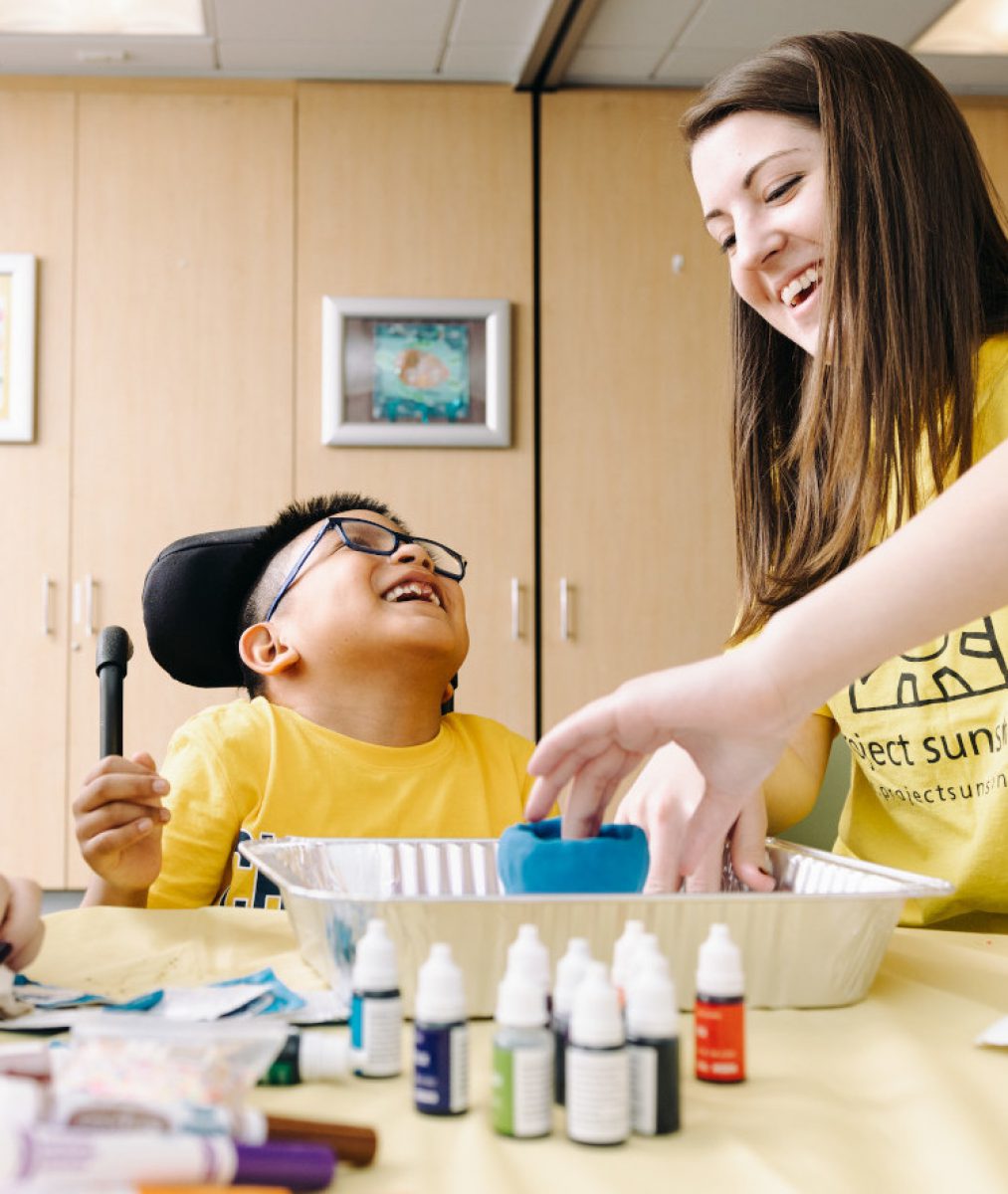 To deliver the healing power of play to children with medical needs through trained and dedicated volunteers.
History of Project Sunshine
In 1998, college student Joe Weilgus visited a friend in the hospital. Walking by the pediatric wing, he noticed so many young patients sitting alone in their rooms with nothing to do. Unable to forget what he saw, Joe returned to the hospital the following week dressed up as a clown determined to spread cheer.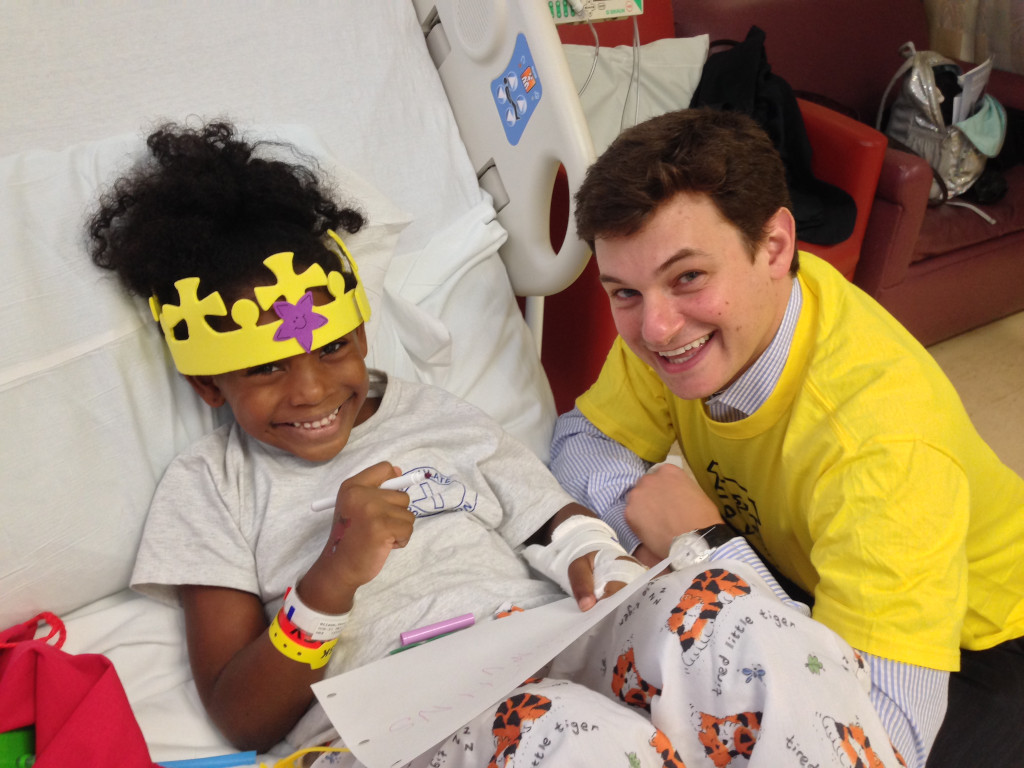 Joe's positive energy boosted the morale of scared patients and anxious caregivers. Through "clowning around" with the kids and keeping them company, he realized that every young patient could benefit from the same support and companionship. He recruited classmates to join him in his volunteer efforts to brighten the lives of local pediatric patients. Shortly after, other college campuses expressed interest in making a difference, with Joe's co-workers later doing the same.
And Project Sunshine was Born
Officially incorporated as a 501(c)(3) in 1999, Project Sunshine opened its first professional office in New York City in the early 2000s. US based programs continued to flourish during this time, and in 2006 Project Sunshine launched its first international program in Mombasa, Kenya.
Today, Project Sunshine operates programs in 5 countries, impacts over 150,000 pediatric patients and their families, and provides meaningful community service opportunities to over 18,000 volunteers. We work hard to raise awareness for the emotional needs of children facing medical challenges and their often forgotten caregivers.
Project Sunshine Canada
Caroline Bell-Ritchie co-founded Project Sunshine Canada (PSC) in Toronto, Ontario in 2006 with the goal to expand Project Sunshine's great work across Canada. With the support of Project Sunshine U.S., PSC launched with a single volunteer at the Robert Schad Naturopathic Clinic, and has grown to now include programming in over 30 medical facilities across the country.
Caroline served as President of the board and continues to work passionately to raise funds to support PSC's programming. She is incredibly inspired by the volunteers who work diligently to bring programming, humour and compassion to so many children in the hospital and their caregivers.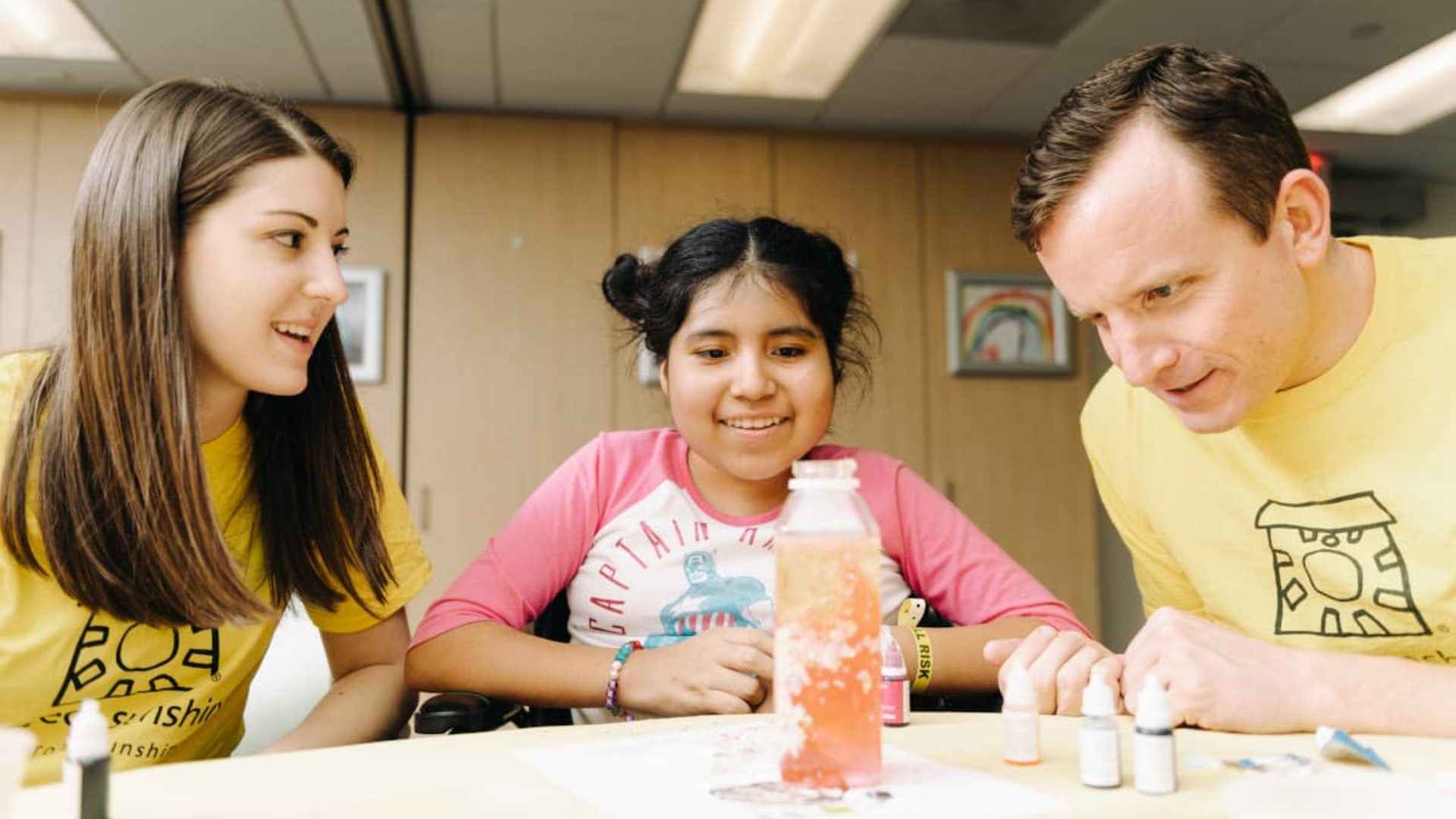 Become part of the Project Sunshine team.
Please volunteer or support our programs.