Join Project Sunshine as a Corporate or Community Volunteer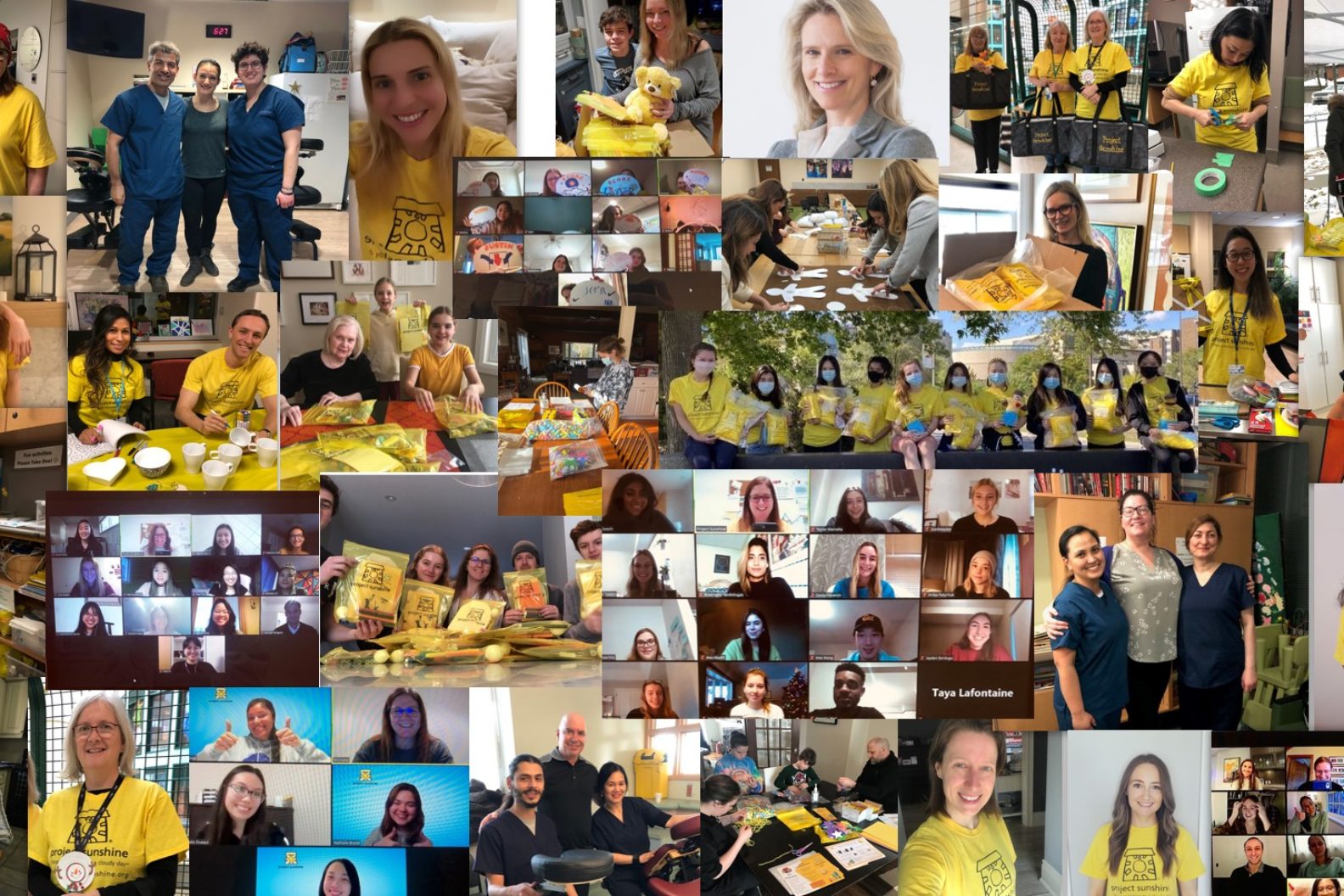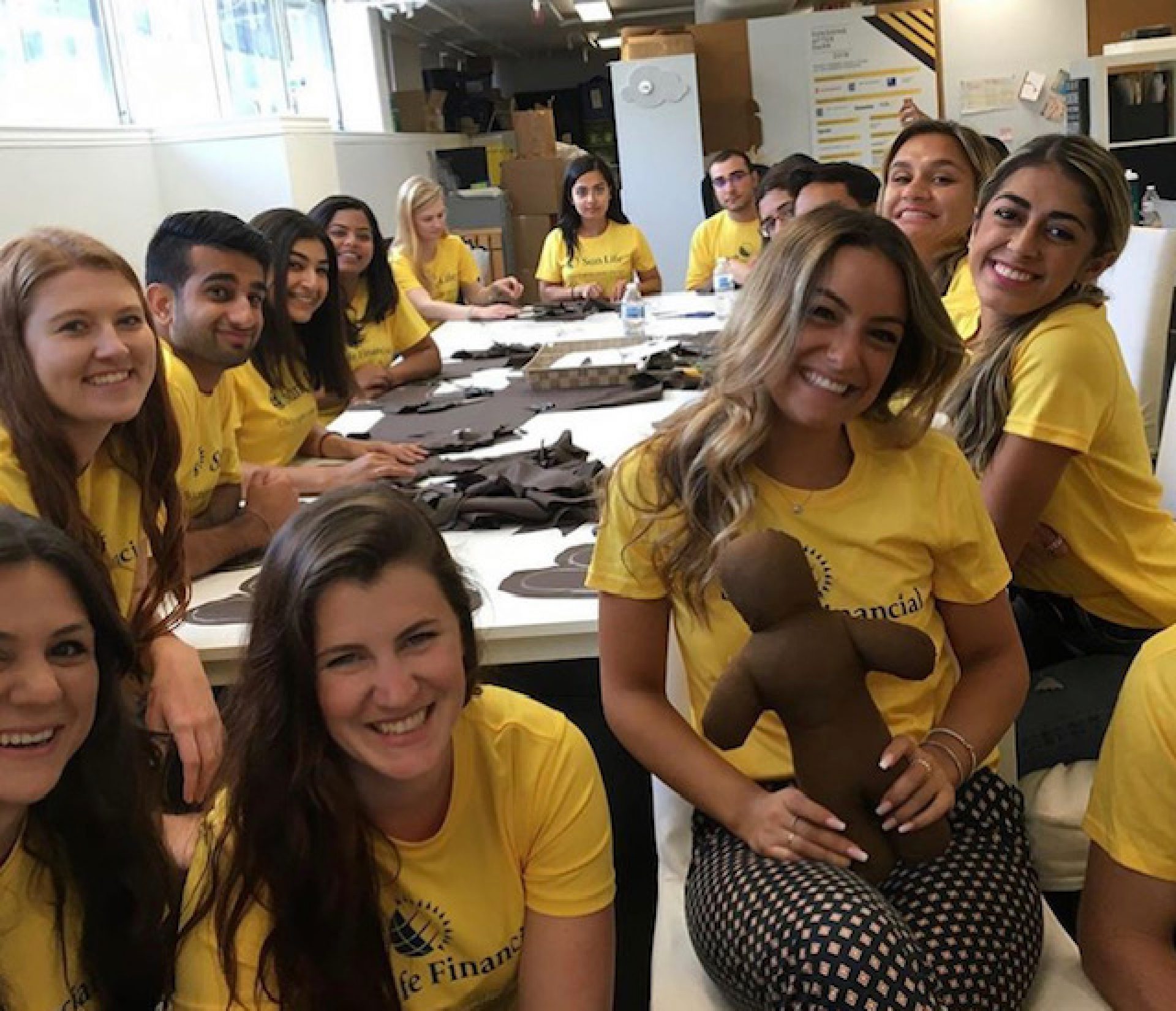 Corporate Volunteers Remote or In-Person
Project Sunshine Canada offers your company many meaningful ways to get involved during this crucial time. Your support will benefit pediatric patients, hospital staff and frontline workers during the COVID-19 pandemic and recovery. We've adapted our previously in-office Sending Sunshine programs to be done in the safety and comfort of your employee's home. Please contact us to learn more about our Corporate Volunteer opportunities:
Sew Surgi Buddies
Pack Activity Kits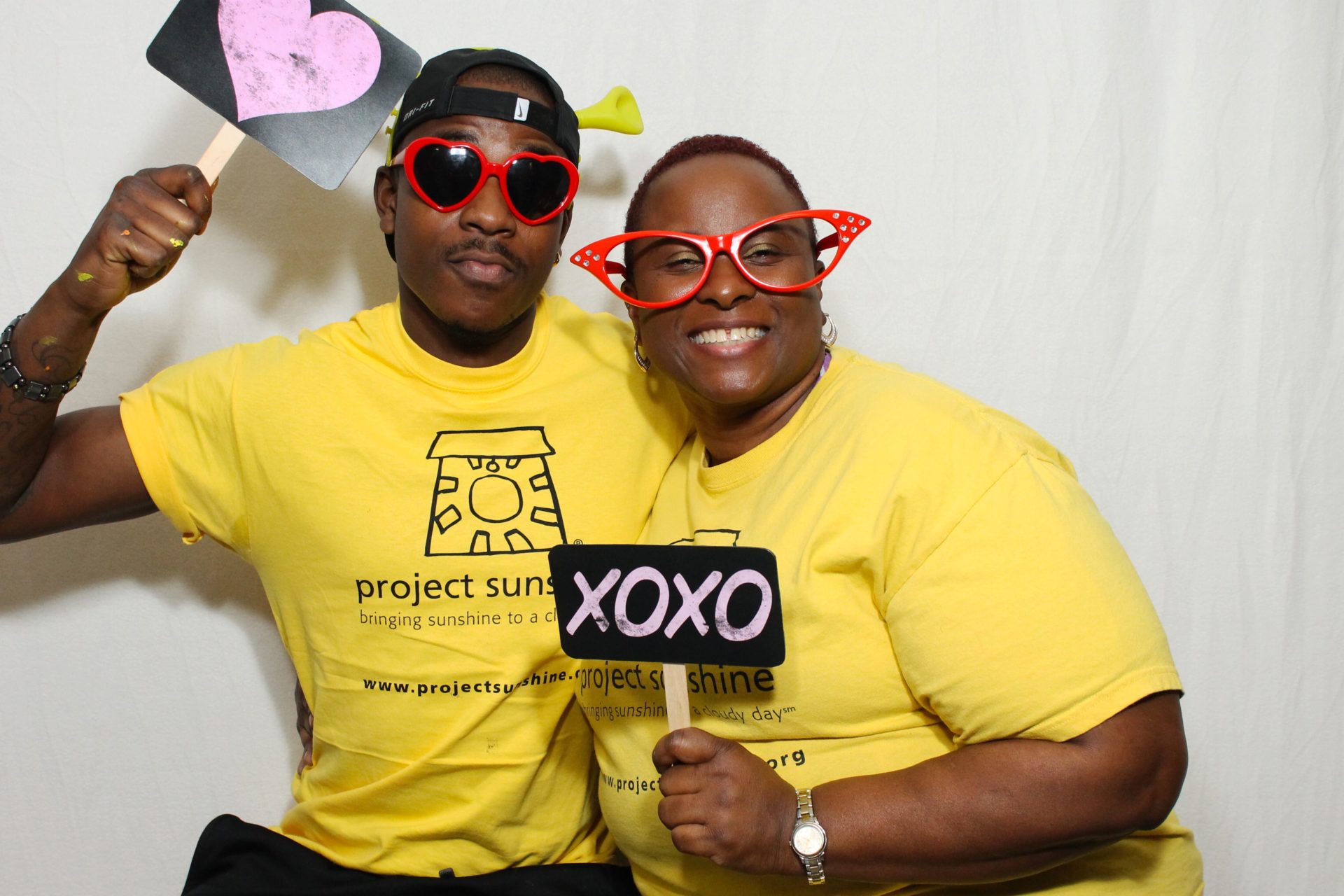 Community Volunteers
TelePlay Volunteers
Volunteers lead small groups of children though fun and engaging activities and games over a secure video conference platform. Volunteers join from home and children, both in-hospital or at home, are welcome to participate.
Here to Play Volunteers
Volunteers bring arts and crafts projects into the hospital to brighten the day for pediatric patients and their families. Following our family-centric approach to care, parents and siblings are always encouraged to join in on the fun.