Join Project Sunshine as a Corporate Volunteer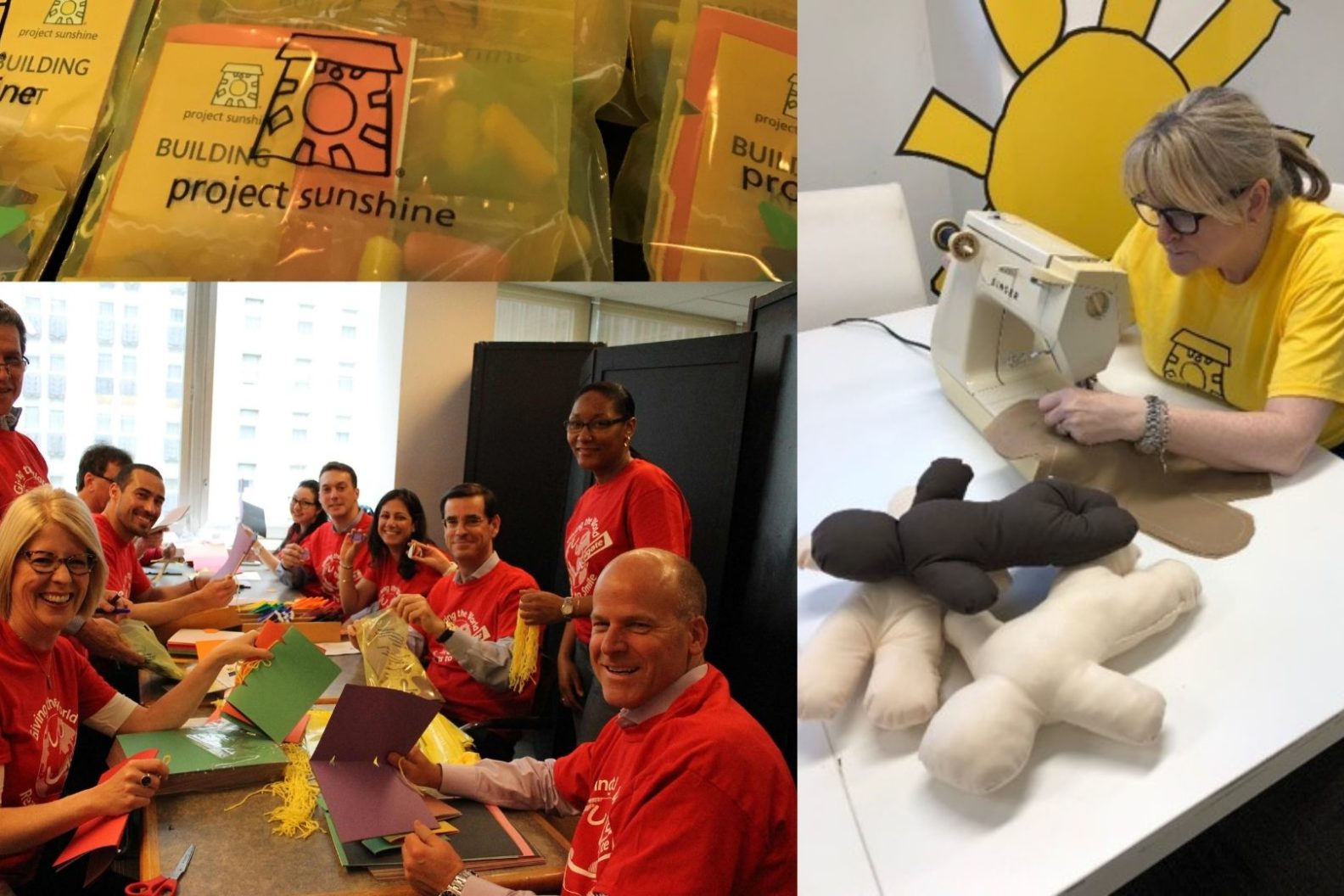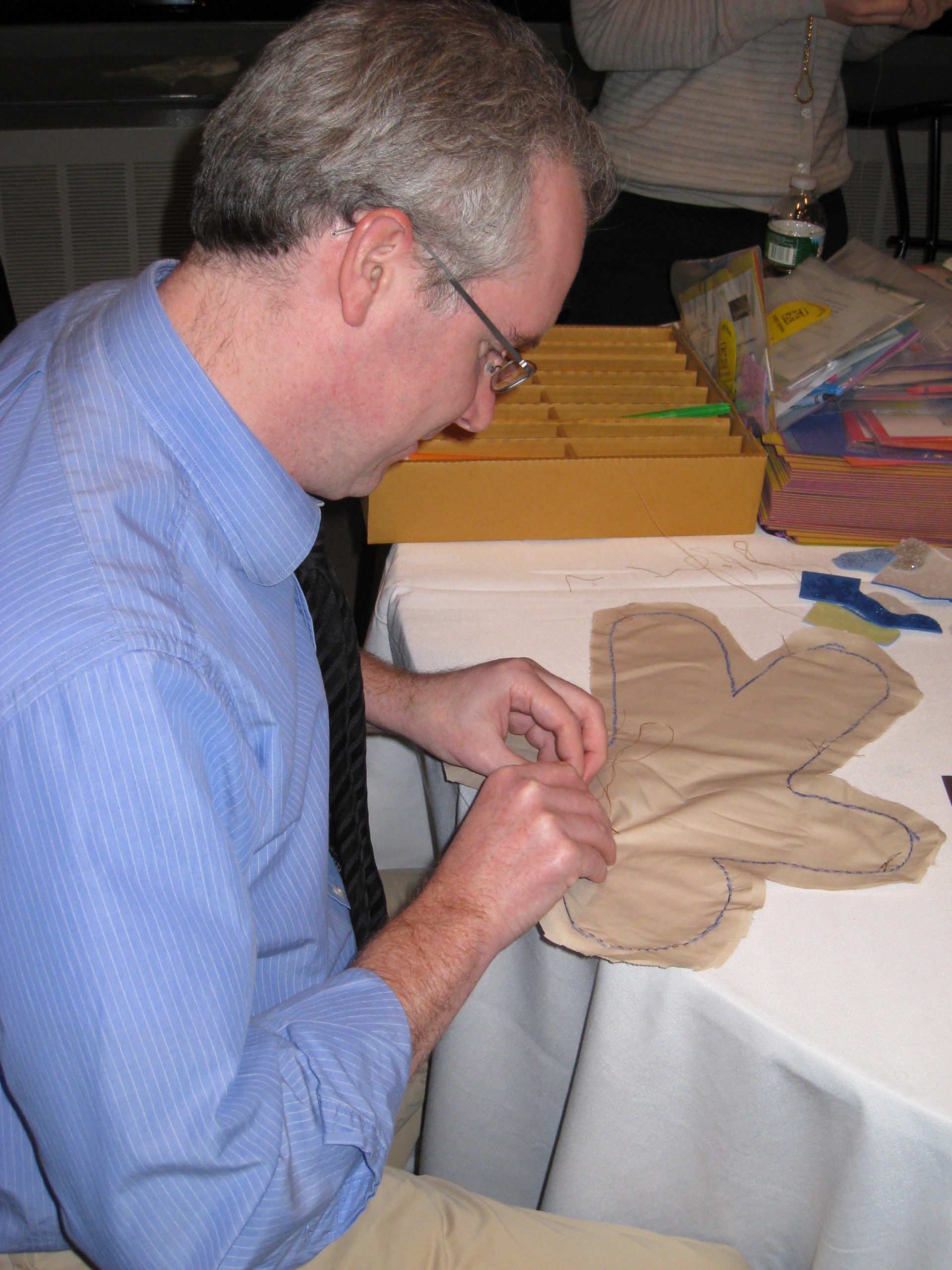 Corporate Programs Remote or In-Person
Project Sunshine Canada offers your company meaningful ways to get involved during this crucial time. Your support will benefit pediatric patients and their families, hospital staff and frontline workers during the COVID-19 pandemic and recovery. We've adapted our previously in-office Sending Sunshine programs to be done in the safety and comfort of your employee's home.
With either of our Sending Sunshine options, your dedicated Project Sunshine staff member will work with you to create a customized event for your team. We'll handle all of the logistics- you just let us know how many people will be participating and provide their mailing addresses. Each corporate volunteer will receive a package to their home with all materials required to complete either one Surgi Buddy, or 25-100 Activity Kits. We'll even send them a shipping label to ensure their finished items are donated to a local hospital.
We like to kick-off each corporate volunteer project with a mission-focused webinar, where your team will learn more about Project Sunshine Canada's services and how their individual contribution will make a huge impact in a pediatric patient's life.
Family members–especially kids–love to join in and support!
All corporate volunteering events require a donation based on group size to cover staff management and facilitation; procurement and distribution of materials; and shipping costs when applicable.
Please contact us to learn more about our fully tax-deductible corporate volunteer opportunities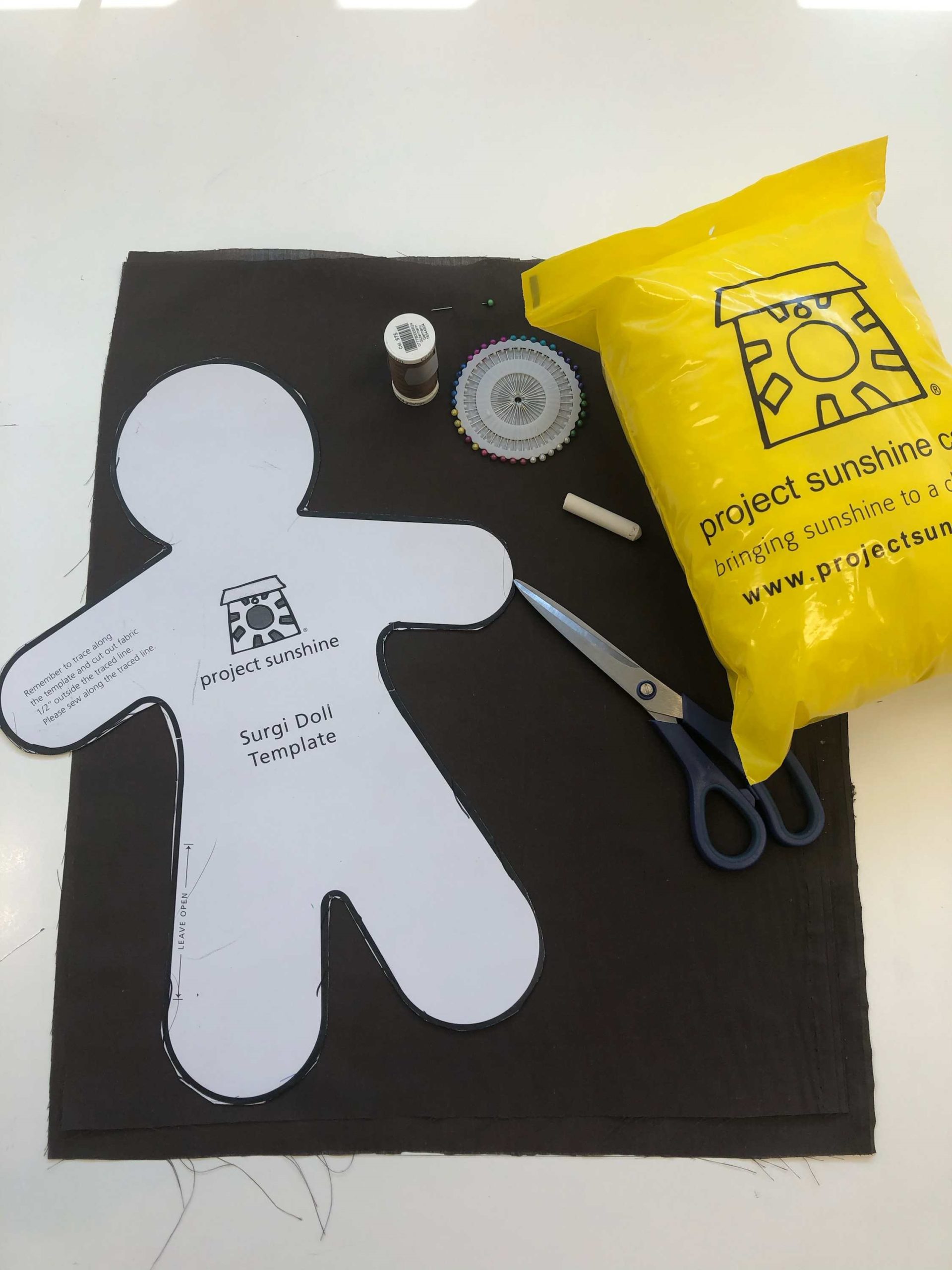 Surgi Buddies
Surgi Buddies are body-shaped dolls that young patients decorate, personalize, and use as a means of comfort. These stuffed buddies are distributed in hospitals, where they're used by medical staff to demonstrate what will happen during a procedure.
Corporate volunteers help us meet the need for Surgi Buddies by sewing and stuffing these adorable companions. Project Sunshine Canada will send each of your employees all required supplies to sew one Surgi Buddy. On average, it takes about 2 hours to complete one Buddy, though experienced sewers may finish faster.
Our team will facilitate a customized virtual training and provide step-by-step instructions for novice sewers- no previous sewing experience is needed! Your dedicated staff contact is on hand to provide support should any questions arise.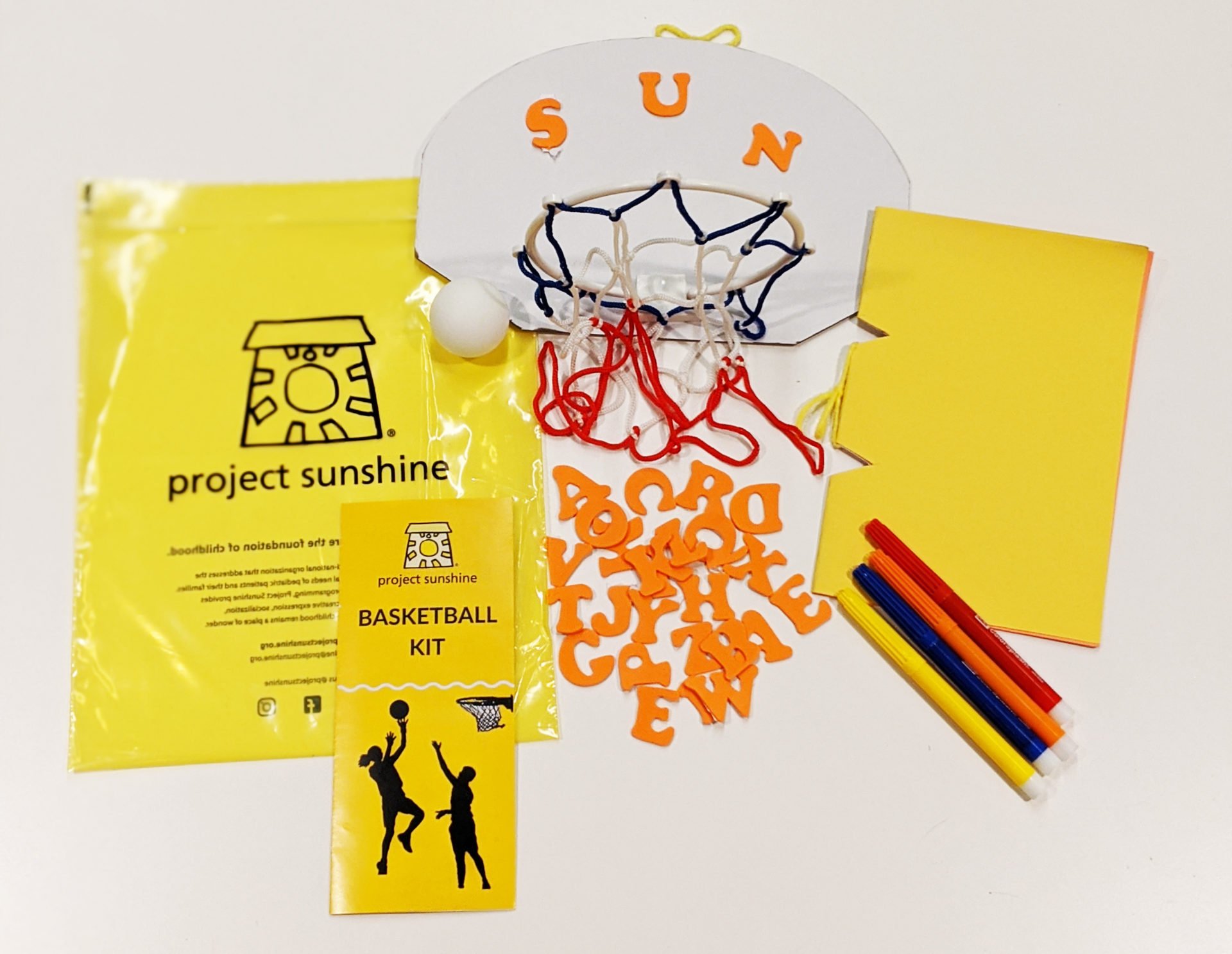 Activity Kits
Activity Kits are a one-time use bag that nurses and Child Life specialists provide to children during their hospital stay. The materials in them provide distraction, reflection and have been developed to give therapeutic value. Since the beginning of the pandemic, we've experienced a 1000% increase in demand for our kits and our corporate volunteers are essential in helping us meet this demand.
Project Sunshine Canada will ship a box of all required supplies to your employees' home. Our team will facilitate a customized virtual training webinar for the kit packing, which will cover important health and safety standards in accordance with our hospital partners' practices.
Assembly time for Activity Kits varies depending on the number of kits per volunteer and type of kit. Please reach out to discuss your event options.