Activity Kits
Project Sunshine activity kits deliver safe, creative play directly to children. The materials spark joy and provide therapeutic value to the physical and emotional healing process. Each year, we send out close to 100,000 activity kits to medical facilities all around the US and Canada. Our partners distribute the activity kits to patients in areas like pediatric wards, emergency rooms, clinic waiting rooms. Activity kits are assembled by tens of thousands of volunteers who understand the importance of play for pediatric patients.
Here's an example of one of our activity kits.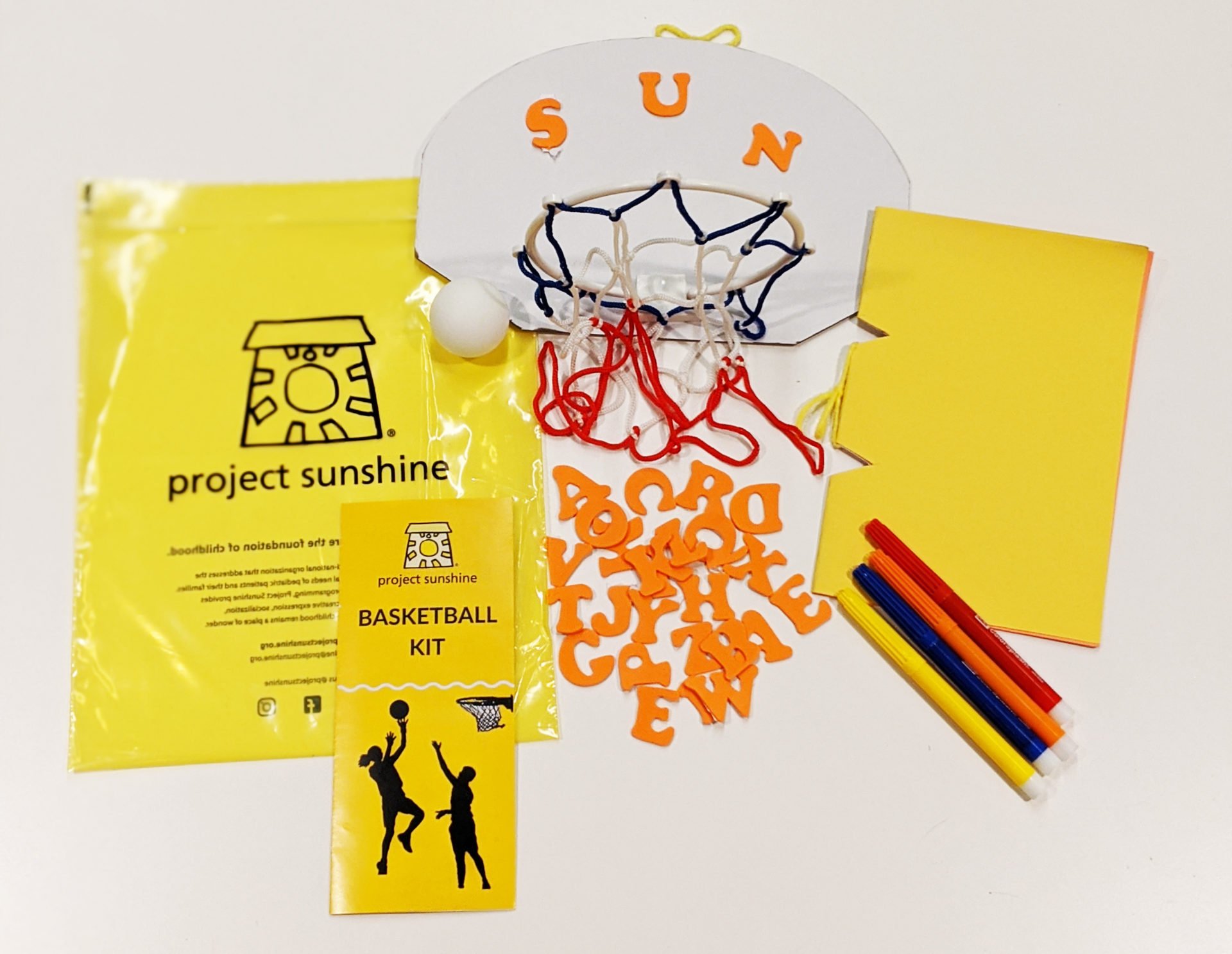 Basketball
Sending Sunshine Basketball Kit is a great way for kids 5+ to play solo or with friends and family. It includes everything you'll need to decorate and play basketball in any setting.
Basketball hoop with ball
1 sheet of foam letters
8 markers
Project Sunshine journal
Project Sunshine activity brochure
Recommended for school age, children 5+ years and teens