Join Project Sunshine as a Community Volunteer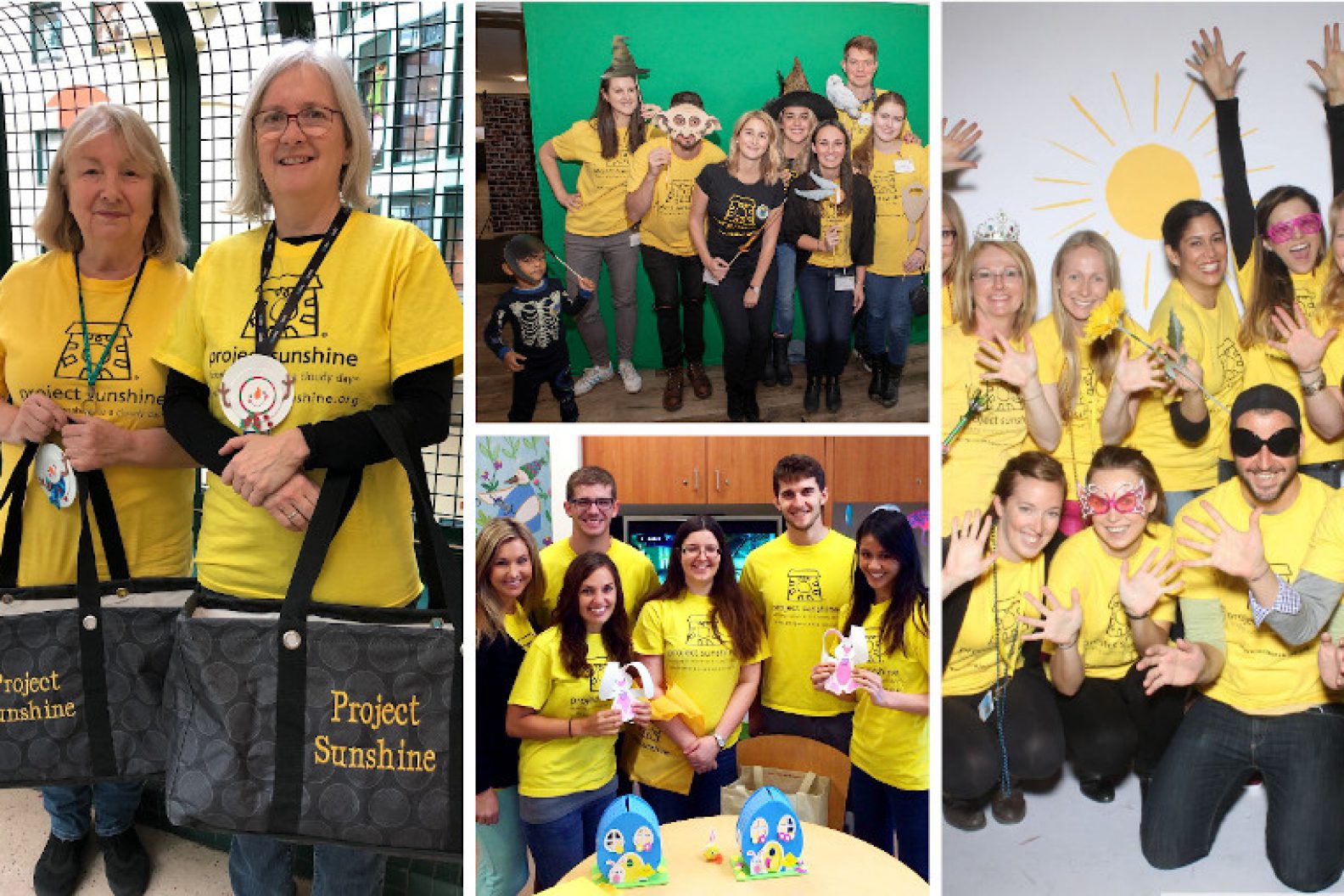 Community Volunteers
TelePlay Volunteers
TelePlay is when small groups of patients and trained volunteers meet by video conference to engage in play and activities. Volunteers join from home and children, both in-hospital or at home, are welcome to participate. Volunteers go through an orientation and several trainings before they can deliver TelePlay programming.
In-Hospital Volunteers
Volunteers bring materials to facilitate arts and crafts activities into the hospital. These activities are designed to encourage self-expression and imagination. Volunteers are subject to hospital safety guidelines and therefore need to be up to date on all immunizations and pass a background check. Both a Project Sunshine Canada orientation and hospital specific orientation are also required.
For the safety of our volunteers and the patients in which we serve, all in-hospital programs are currently on pause.
Please follow the link below to fill out an application.
Specialty Volunteer Programs
Family Service
Volunteers with our Family Service Initiative receive a box of materials at their home that contains all the materials needed to assemble 25 Activity Kits. It'll take between 1 and 2.5 hours to complete the kits, and when done, we'll provide a shipping label to get the kits to kids in need at a local hospital or medical facility. There is a required minimum donation to cover the cost of the materials and shipping.
Fundraisers
Project Sunshine Canada relies on the generosity of individuals to fuel our mission. Our programs are always 100% free to the patients, families, and hospitals we serve. Fundraising for Project Sunshine Canada is a meaningful way to support our work. From peer-to-peer online efforts to bake sales and beyond, we welcome your creativity and support!
Office Volunteers
Do you have a special skill that could benefit Project Sunshine Canada? From web design to marketing, fundraising to PR, our skilled volunteers provide essential services. Additionally, COVID permitting, we welcome volunteers to help pack boxes of supplies, organize the office or support at events.
Sunshine Sewers
We are always in need of talented sewers to help perform "surgery" on misshapen Surgi Dolls. Sunshine Sewers help make corrections on Surgi Dolls or create, hospital gowns, t-shirts and accessories to personalize finished Surgi Dolls. This is a remote opportunity and supplies can be picked up from our office in Toronto.
Young Patron's Circle (YPC)
Project Sunshine Canada welcomes young professionals dedicated to raising awareness and funds for the organization. YPC members jointly organize an annual fundraising event Shine On!, as well as volunteer throughout the year with regular in-hospital programming and special events.