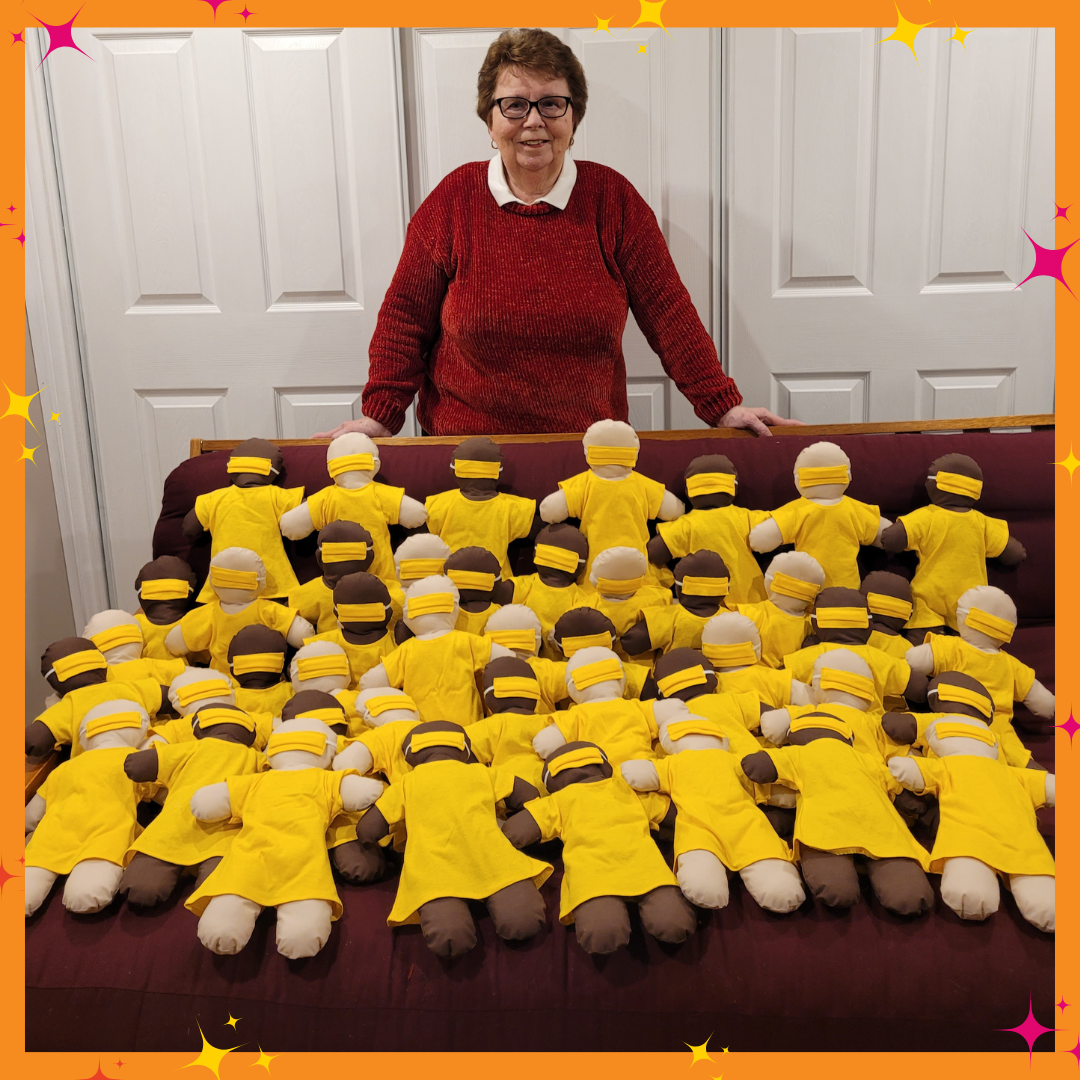 April is Global Volunteer Month, a time to honour and express gratitude to volunteers. Project Sunshine volunteers are especially invaluable and vital to our mission. One remarkable volunteer who brings joy and comfort to children with medical needs is Sunshine Sewer, Noreen!
For the past two decades, Noreen has been volunteering with various causes and organizations. Her family immigrated to Canada from Ireland 34 years ago and became active volunteers in their community. From making teddy bears for children in low and middle-income countries to creating over 1,000 face masks during the pandemic, Noreen first discovered an opportunity to sew Surgi Buddies for pediatric patients through a post from one of our medical partners. Since 2021, Noreen has sewn 218 Surgi Buddies for Project Sunshine, distributed to Oakville Trafalgar Memorial Hospital, Brampton Civic Hospital, Michael Garron Hospital, and other medical facilities in the country!
"I'm so happy to have the gift of giving back, Canada has been so good to us!"
Noreen's selflessness, dedication, and passion to give back is inspiring. She is a true example of how one person can make a difference and we are so thankful to have her in the Project Sunshine Canada family!