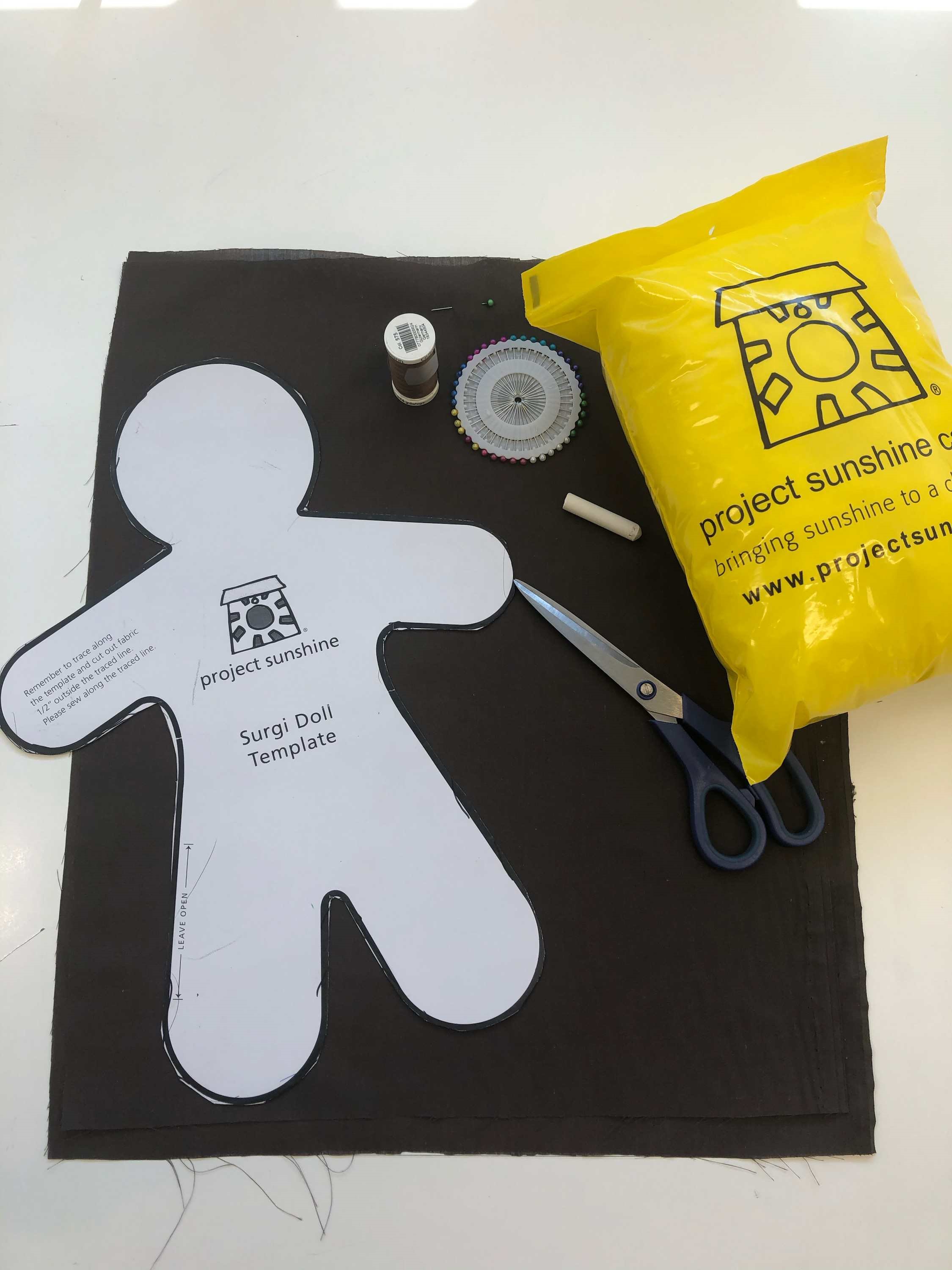 Are you a talented sewer? Are you looking to support a local charity while also doing great things for kids in the hospital during a pandemic?
If this sounds like you, we invite you to put those sewing skills to good use by making a Surgi Buddy, a plain, body-shaped doll that young patients decorate, personalize, and use as a means of comfort while in the hospital.
These stuffed buddies are distributed by nurses and Child Life Specialists, and they're used to demonstrate what will happen during a procedure. Surgi Buddies can decrease a patient's anxiety, while also serving as a buddy or friend. Some Surgi Buddies even get to keep their human friends company during a surgery, in recovery, and while at home healing.
If you are interested is sewing Surgi Buddies for pediatric patients, there is a required, fully tax-deductible donation to help cover costs of materials and shipping. Surgi Buddy materials can be shipped to you at home in quantities of 1, 2 or 4 to be sewn individually or as a family. It's a lot of fun, and we provide everything you need down the thread and detailed instructions. For more information, contact: canadainfo@projectsunshine.org