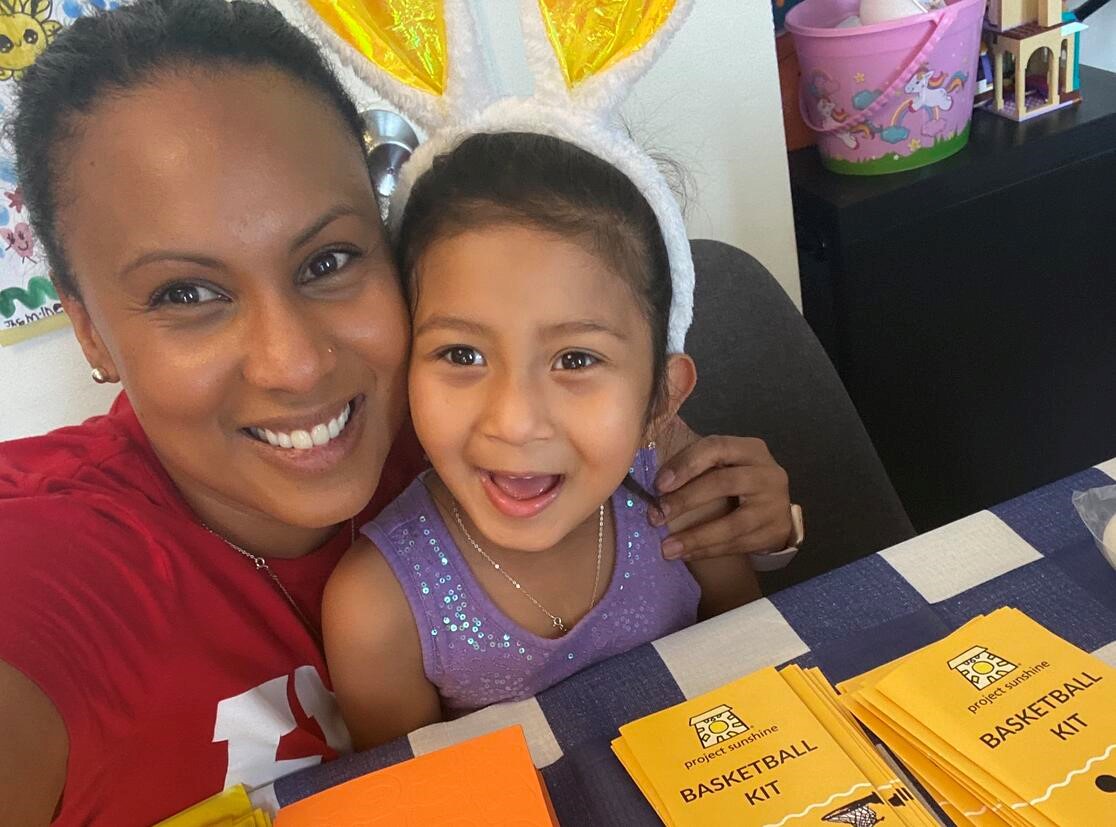 We asked Rochelle, one of our Family Service Initiative participants, about her family's experience assembling Activity Kits for some of Project Sunshine Canada's partners. Here is what she had to say.
What inspired you and your family to get involved with Project Sunshine's Family Service Initiative?
Our inspiration to get involved with Project Sunshine Canada was to make a difference in a child's life especially during this very difficult time. We decided that we wanted to give back to pediatric patients since it hits close to home. In late 2020, my 5-year-old daughter, Jasmine had elective eye surgery at Michael Garron Hospital. We had anticipated her surgery date to treat her left strabismus, which brought feelings of fear and joy. My daughter was given a Project Sunshine Activity Kit from one of the nurses and she was absolutely thrilled. She was so happy to have arts and crafts to keep her engaged and occupied before her surgery. It positively changed her experience knowing that she was in a safe place and people cared about her well-being. Project Sunshine Activity Kits helped us cope during a stressful time and it definitely brought a smile to my daughter's face.
What was the process of packing Activity Kits for the Family Service Initiative like for your family?
We enjoyed assembling the basketball kits which took several hours to put together. My daughter had a blast sorting the markers, balls/nets and pamphlets. We organized the items at our dining room table before inserting them into the yellow bags. We felt really happy and excited knowing it was going towards children in the hospitals who were sick and facing medical challenges. Overall, it was a rewarding experience to be able to connect as a family and knowing that it was for a good cause.
Why should others participate in this initiative?
I highly recommend this Family Service Initiative to families and friends alike who have a few hours in their day/week to come together and create a difference in a child's life. I'm a strong believer that a little goes a long way, and it doesn't take much to make that happen.
Interested in a safe, socially distant opportunity to volunteer supporting pediatric patients with your family this summer? Email us at canadainfo@projectsunshine.org for more information.