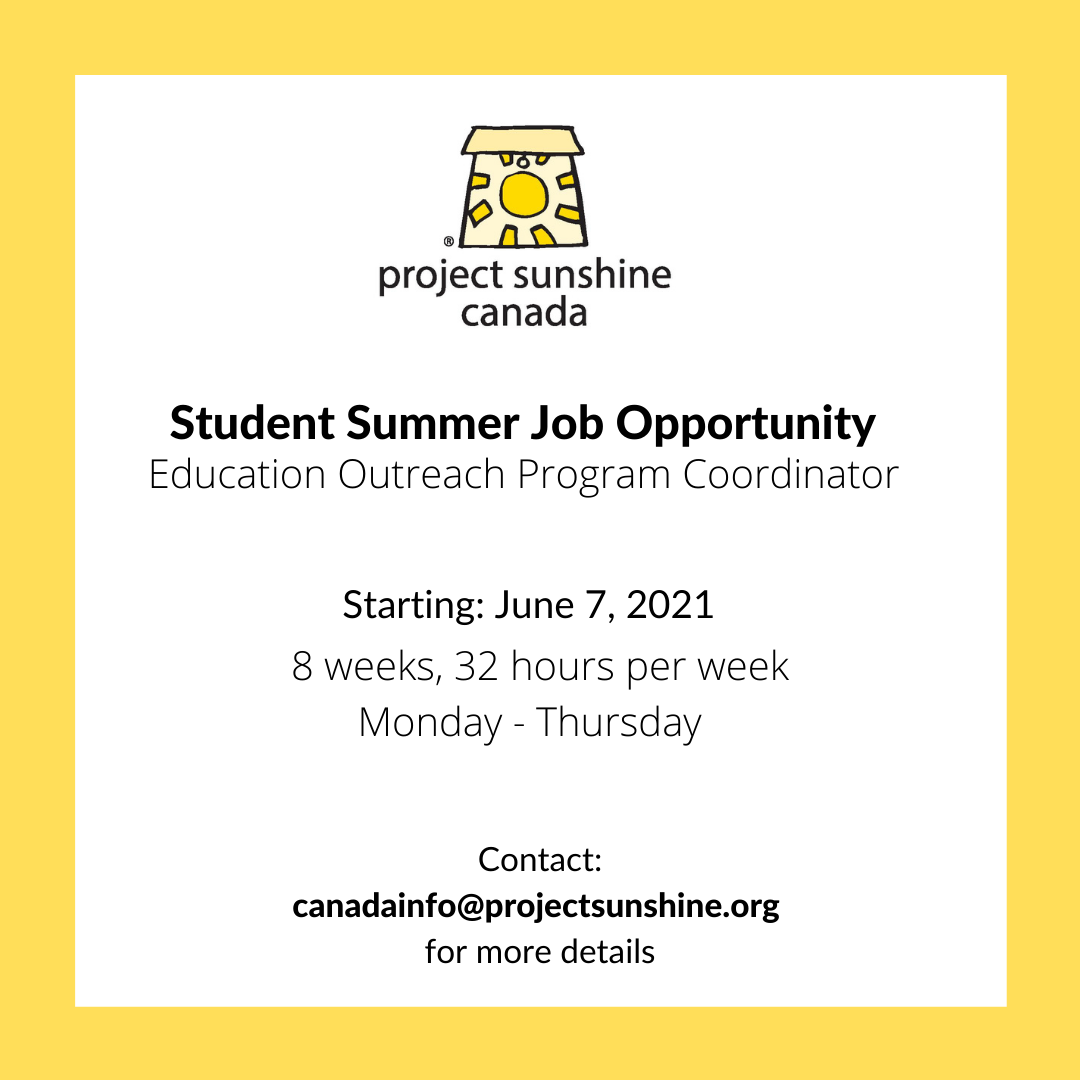 Do you know a student or youth who has a passion for helping others, loves meeting new people and has a knack for being organized? Tell them we're hiring!
Here's the details:
Position: Canada Summer Jobs – Education Outreach Program Coordinator
Commitment: 8 weeks position, Monday to Thursday, Starting June 7, 2021
Duties and Requirements: Programming and Community Outreach Related duties. A background check is required. Candidates must be 18 – 29 years of age and be willing to use their own laptop. (Position will start remotely, but may become in-person dependent on government guidelines.)
Timeline: Interviews May 26th – May 28th. Successful candidate will be notified on June 1st.
Contact: canadainfo@projectsunshinecanada for more details